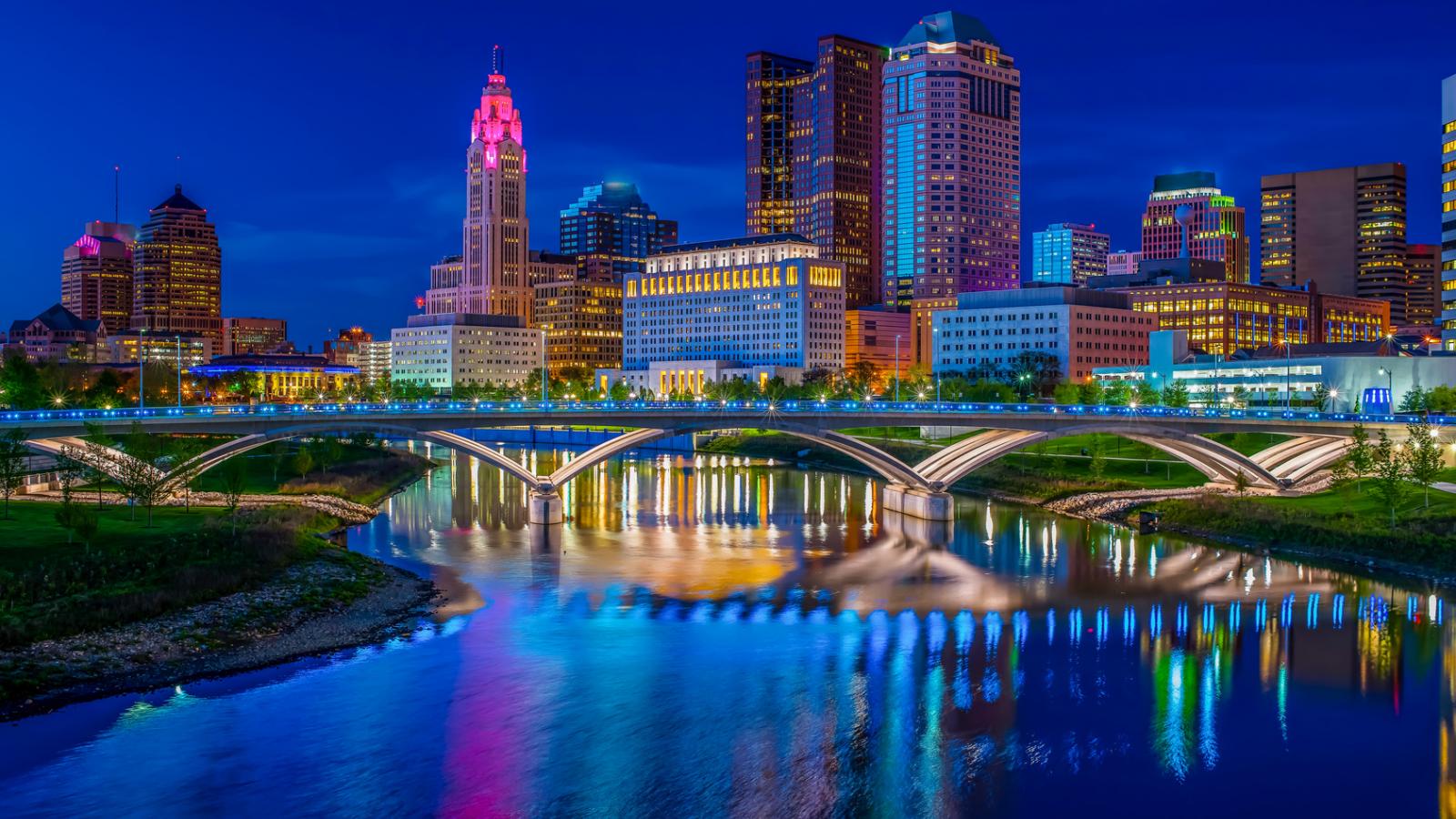 The Department of Geography at The Ohio State University is located in Columbus, Ohio. You can describe Columbus in two words — open and smart. It's a technology center where world-changing innovations are born. It's a multicultural community that welcomes new residents from every country and culture. It gives hope in health care that reaches around the world, in pediatrics, cancer care, cardiac care, neuroscience and more. It's where you can stroll through quaint German Village or be the first to know about fashion trends launching from the Fashion Meets Music Festival. You'll hear 109 languages spoken here and discover art that words can't describe. Columbus extends the same invitation to everyone — Columbus is what you make of it.
Major Attractions
Columbus Zoo & Aquarium
Center of Science & Industry (COSI)
Franklin Park Conservatory
North Market

Arts & Culture
Columbus offers a myriad of opportunities to get involved in arts and cultural events taking place all over the city.  From museums to art galleries, performance art and theatre, you can find it all here.  
Columbus Museum of Art
Wexner Center for the Arts
Short North Gallery Hop
Franklinton Fridays
King Arts Complex
Ohio Theatre
Palace Theatre
Ballet Met
Contemporary American Theatre Company (CATCO)
Opera Columbus
Shakespeare in the Park

Music
For music lovers, Columbus attracts a wide variety of acts representing many different genres.  Live shows are performed year round at Newport Music Hall, the LC Pavilion, Schottenstein Center, and Nationwide Area.  The Ohio Union Activities Board often sells discounted tickets.      
PromoWest Live Events
Columbus Symphony Orchestra
Columbus Jazz Orchestra
 
Sports
In addition to our Ohio State Buckeyes, Columbus is also home to the NHL's Blue Jackets, Major League Soccer's Crew SC, and the Columbus Clippers, AAA affiliate of the Cleveland Indians.  The Ohio Union Activities Board often sells discounted tickets. 
Columbus Blue Jackets
Columbus Crew
Columbus Clippers
Ohio State Buckeyes

Shopping
The Columbus area is home to three major shopping malls and several smaller retail stores within the city. 
Easton Town Center
Polaris Fashion Place
The Mall at Tuttle Crossing

Food
Recently highlighted by the Washington Post as a "new destination for food lovers," Columbus is "a true food lover's town."  Several of our unique restaurants and markets have been highlighted on Food Network and Travel Channel.  No matter your taste or budget, Columbus offers a variety big enough to satisfy any appetite.  You can visit Columbus Alive and Columbus Underground to browse the city's many culinary options.

Neighborhoods
Columbus is an energetic mix of historic neighborhoods and new modern districts.  From German Village, the nation's largest privately owned historic neighborhood to the Short North, the SoHo of Columbus, the city offers several unique and dynamic neighborhoods that bring the city together.  Many of these areas are home to ethnic and community festivals.    
Short North
German Village
Brewery District
Arena District