September 8, 2021
Alumni database update, please let us know where you are.
Image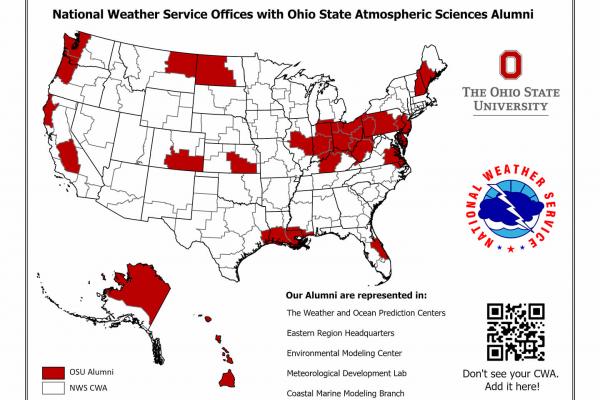 Description
Hi Alumni of the Atmospheric Sciences Program here at The Ohio State University.
Please make sure you have updated your information in our database. Scan the QR code in the graphic (below) and update the form with your information. We are very interested in hearing from ALL of you and creating an up to date resource of where you all have gone to use your degrees. No matter if you are employed by NWS, NOAA, in Broadcast, Academia or Private company please let us know where you are. The graphic below illustrates alumni in the NWS, more graphics to come.
The Atmospheric Sciences Program.
---