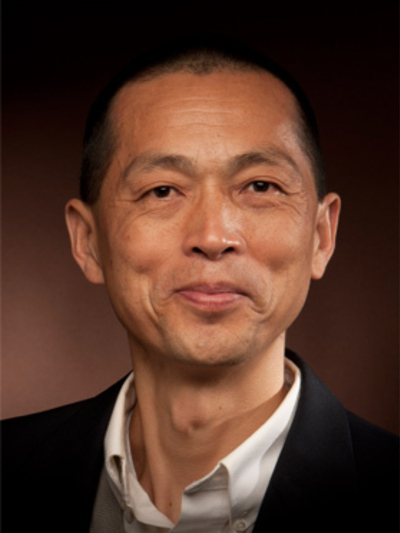 Jialin Lin
Associate Professor
1105 Derby Hall

Areas of Expertise
Climate Dynamics
Climate Modeling
Education
Ph.D., 2001 Atmospheric Sciences, State University of New York, Stony Brook, NY
M.S., 1993 Nuclear Physics, Peking University, Beijing, China
B.S., 1990 Physics, Tsinghua University, Beijing, China
Current CV: Download (PDF)
Interests: Climate Dynamics, Climate Modeling

Current Research: I study the structure and feedback's of atmospheric phenomena using observations and models.

Courses Taught:
Geography 1900 - Introduction to Weather and Climate
Geography 5900 - Climatology
Geography 5921 - Boundary Layer Climatology
Geography 8901 - Basic Skills in Scientific Programming


Select Publications:
Hung, M.-P., J. L. Lin, W. Q. Wang, D.-H. Kim, T. Shinoda, S. Weaver, 2013: MJO and convectively coupled equatorial waves simulated by 20 CMIP5 models. J. Climate, in press.

Lin, J. L., Toshiaki Shinoda, Taotao Qian, Weiqing Han, Paul Roundy, and Yangxing Zheng, 2010: Intraseasonal variation of precipitation over the western United States simulated by 14 IPCC AR4 coupled GCMs. J. Climate, 23, 3094-3119.

Lin, J. L., 2009. Ocean-atmosphere interaction in the lifecycle of ENSO: The coupled wave oscillator. Chinese Ann. Math., 30, 715-728.

Lin, J. L., 2007. The double-ITCZ problem in IPCC AR4 coupled GCMs: Ocean-atmosphere feedback analysis. J. Climate, 20, 4497-4525.

Lin, J. L., Kiladis, G.N., Mapes, B.E., Weickmann, K.M., Sperber, K.R., Lin, W.Y., Wheeler, M., Schubert, S.D., Del Genio, A., Donner, L.J., Emori, S., Gueremy, J.-F., Hourdin, F., Rasch, P.J., Roeckner, E., and J.F. Scinocca, 2006. Tropical intraseasonal variability in 14 IPCC AR4 climate models. Part I: Convective signals.  J. Climate, 19, 2665-2690.